Image is an award-winning builder of single and multi-dwelling residential and commercial developments. Whether the project is a challenging hill build or a commercial project, our process is seamless - designed to make the building experience smooth and rewarding for clients. And we've made our mark in Canterbury as a building company that prides itself on its quality workmanship - from architecturally-designed homes to large-scale commercial projects.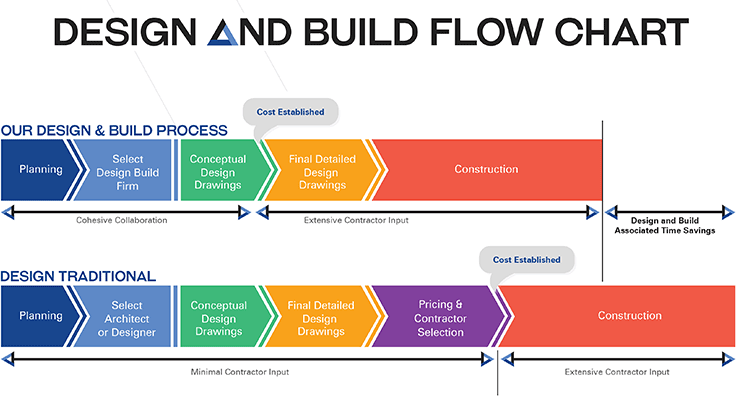 Working with clients who share our passion for innovation and exceptional quality in any type of project - be that commercial or residential - through our Design and Build service, we will oversee and deliver on all facets of the construction process.
We offer the entire build solution - from concept to delivery of the completed build. The design, documentation and construction of your build.
We have the expertise and experience to deliver any project from an initial exchange of ideas, to engaging the most appropriate design consultants
We manage the project through our comprehensive process management which covers quality, finance, health and safety, risk, communication and regular reporting.
As we design and implement your project-based strategies, we'll partner with you to ensure your project is specific to your needs making sure you are getting everything you are after with no additional costs in reworking plans and specifications.
To strike the right balance among risk, design, cost and opportunity, our experienced team can perform rigorous feasibility and design studies showing you specific development requirements and local council regulations to help you assess the most appropriate form, timing and positioning for your project, taking into account current market conditions, local regulations and costings.
What you can expect using our Design & Build process:

What you can expect using our design and build process:

Client Pre-consultation Priority Checklist
Design Brief
Concept & Preliminary Design
Developed Design
Detailed Design and Documentation
Costing
Construction and Contract Administration

Our knowledge and experience allow us to professionally project manage any type of building assignment and prepare project budgets to ensure that every build is completed on time to the client's satisfaction.

Using the Image Design and Build solution will save time and money, providing clients with reassurance in the knowledge that Image's reputable, professional and experienced team is taking care of everything.